Katharine Plumbe
Director
MSc, BSc (Hons),
ARTP Qualified Consultant Respiratory Physiotherapist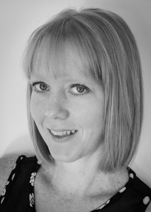 Katharine Plumbe qualified with a 2:1 Bachelor of Science degree in Physiotherapy from the University of Southampton in 1997. Between 1997 and 2001 Katharine worked in various NHS settings treating patients requiring intensive care, medical and surgical intervention, neurological rehabilitation and orthopaedic and out-patient treatment before finally deciding on a career in the respiratory field of physiotherapy.
In 2001 she joined the specialist Community Respiratory Team at Medway PCT which was one of the first teams of its kind in the UK. In 2003 she became the clinical and managerial lead for the service and developed the team into a nationally recognised and award winning example of best practice - you can read more here and also here.
In 2005 she completed her Master's Degree in Physiotherapy and in 2006 qualified as a Supplementary Prescriber, a further M Level module. She has a particular interest in Pulmonary Rehabilitation, so as part of her research for her Master's Degree, she managed to scientifically validate, through a double blind randomised controlled clinical trial, her already dynamic programme proving its effectiveness in improving both objective and subjective measurements in patients with respiratory disease. Kath is also a Level 3 Smoking Cessation Advisor and an ARTP (Association of Respiratory Physiology and Technology) qualified spirometry practitioner.
In 2007, in recognition of her achievements, Katharine reached the pinnacle of her professional career by being appointed to the post of Consultant Respiratory Physiotherapist for the community respiratory team and, as far as we know, remains the youngest physiotherapist in the country to have achieved a Consultant title. Currently she is one of only 11 Consultant Respiratory Physiotherapists in the UK.
Katharine spent two years working one day a week for the South East Coast PCT Alliance as the clinical expert for the Home Oxygen Services Contract Transition. Following this, she was asked to provide consultancy directly to Dolby Vivisol which she did for 3 years. One of her core achievements working for Dolby Vivisol was writing and producing an online eLearning training package for the company which is now used throughout the South East of England by clinicians working in the field of oxygen therapy. To view a full cv please click here.
Natasha Beckett
Director
PG Cert, BSc (Hons),
ARTP Qualified Clinical Specialist Respiratory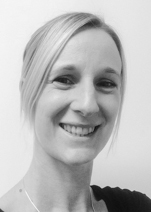 Natasha Beckett qualified from St. Georges Hospital Medical School and Kingston University in 2001 with a Bachelor of Science degree in Physiotherapy. After qualifying Natasha moved to Kent and took her first physiotherapy role at Medway Maritime Hospital. She rotated through outpatients, orthopaedics, surgery and elderly care, before settling into the role of respiratory physiotherapist on an acute medical ward in 2003.
Since this time Natasha has worked in both the acute and community setting providing advanced respiratory physiotherapy assessment and treatment for a variety of respiratory diseases. Natasha returned to London in 2005, further developing her acute respiratory skills at Guy's and St. Thomas's NHS Trust – including rotations in acute medicine including Medical High Dependency Unit and A&E, Maxillo-Facial Surgery and Critical Care and the Intensive Care Unit. After two years she returned to the award winning and innovative Community Respiratory Team at Medway Community Healthcare, working as a Clinical Specialist.
In 2009 she qualified as a supplementary prescriber, forming part of her Post Graduate Diploma in Physiotherapy which she attained in 2010. Natasha is also a Level 3 Smoking Cessation Advisor and an ARTP (Association of Respiratory Physiology and Technology) qualified spirometry practitioner.
Natasha is currently working full time as a Clinical Specialist Physiotherapist in RespiriCare Ltd. Her on-going aims are to provide the highest quality evidenced based care to all patients with respiratory disease, and to support others to do the same. To view a full cv please click here.
Jack Plumbe
Associate
BSc(Hons)Physio,MCSP,HCPC Reg,OCPPP
Respiratory Physiotherapist &
Specialist MSK Physiotherapist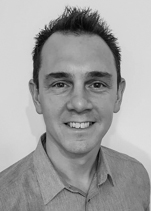 Jack Plumbe trained as a Chartered Physiotherapist at Brunel University College in 1994, qualifying with a 2:1 BSc (Hons) degree. In addition to this he was awarded the accolade of 'EMS student of the year 1994'.
He commenced his early career in the old-fashioned way of undertaking all his core rotations in physiotherapy at Medway Maritime Hospital, working in both the in-patient and out-patient settings. This included rotations in both surgical and medical respiratory and enabled him to become a member of the emergency on-call respiratory team at the local hospital. He finally decided to focus on specialising in outpatients and orthopaedics. However, he maintained his respiratory interest.
After six years of loyal NHS service, he decided to branch out and became a self-employed musculoskeletal physiotherapist, which he has enjoyed over the last 20 years. However, as his joints have become increasingly worn out through many years of manual therapy, he decided to seek an additional challenge. He has spent the last three years upskilling into the field of respiratory physiotherapy.
He has assisted in running pulmonary rehabilitation in Bexley, Swale and Sussex, for which his specialist knowledge in MSK rehabilitation has been put to particular good use. He has also worked independently in the specialist Community Respiratory Team in Sussex as part of the RespiriCare LTD team. As part of RespiriCare's ongoing commitment to patients he runs a weekly respiratory assessment clinic at St. Georges Medical Centre in Sheppey, Kent. This involves the assessment, diagnosis testing (including spirometry) and treatment of common respiratory conditions such as asthma and COPD.
As an associate of RespiriCare LTD, Jack is keen to progress his own respiratory knowledge with the goal of assisting RespiriCare LTD in providing excellent respiratory care to patients with respiratory illness.
Hayley Martin

Specialist Respiratory Nurse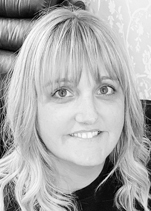 Hayley Martin joined Respiricare in September 2022 as a Specialist Respiratory Nurse. Prior to this she worked for the NHS for nearly 20 years, doing various roles such as working in the nurse bank office, ward administrator and health care assistant. In 2010 she started her nurse training at Greenwich University and on completion started working at Queen Elizabeth Hospital in Woolwich in their ICU department. In 2016 she became a Primary Care Nurse and after 7 years experience discovered that respiratory was her forte. She started working alongside Respiricare and joined the team permanently in September 2022.
As a Respiratory Nurse Specialist, she is passionate about providing the best possible care for her patients, from diagnosis and treatment, to prevention and rehabilitation. She strives to ensure that the care I provide is tailored to the individual.
Hayley is an ARTP Qualified Spirometry Performer and is working towards her interpretation qualification. She is trained in a range of respiratory care techniques, from basic assessments to advanced treatments. She takes great pride in providing the latest and most effective treatments for her patients, helping them to breathe easier and live more comfortably.
Hayley works closely with other members of the healthcare team to ensure that her patients receive a comprehensive, integrated care package. This includes working with respiratory therapists, physiotherapists, and doctors to ensure that all aspects of the patient's care are considered.
Hayley is an enthusiastic, hardworking member of the team who find her role exciting and rewarding. As her role continues to develop at Respiricare, she is looking forward to taking on a teaching role within the organisation.
Tracy Birch
Associate
Grad Dip Physiotherapy
Specialist Respiratory Physiotherapist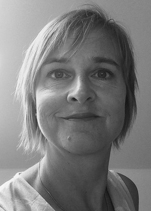 Tracey Burch qualified with a Graduate Diploma in Physiotherapy from Normanby College School of Physiotherapy, King's College Hospital in 1991. After travelling for a year and doing locum work in the Royal Adelaide Hospital, she worked for 7 years at Medway Hospital in Kent, completing rotations and subsequently specialising in respiratory care. Tracey was instrumental in setting up Pulmonary Rehab at Medway Hospital.
Tracey continued working on the respiratory wards, on ITU and in Pulmonary Rehab at Queen Mary's Hospital in Sidcup from 2000 until 2008. As an independent provider, Tracey ran Pulmonary Rehab in Bexley for 6 years before taking a short locum post doing community work in Thanet.
Between 2015 and 2018, Tracey worked for North East London Foundation Trust running the Pulmonary Rehab service and providing an outpatient service for respiratory patients, including people with dysfunctional breathing. Tracey is looking forward to working with Respiricare delivering high quality care for people with COPD and asthma.
Kristopher Bahadur
Associate
MSc, BSc(Hons) Physio
Specialist Respiratory Physiotherapist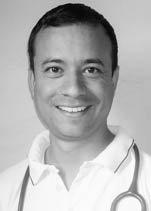 Kristopher has over 20 years of experience as a physiotherapist. He qualified from the University of East London in 1999 with a Bachelor of Science degree in Physiotherapy. Kristopher worked as a junior physiotherapist at Bart's and The London, working between St. Bartholomew's Hospital, The Royal London Hospital and The London Chest Hospital. He completed rotations on the medical wards, orthopaedics and trauma, cardio-thoracics, ITU, neuromedicine, paediatrics and musculoskeletal outpatients. It was during this time that his interest in respiratory physiotherapy grew.
Kristopher then worked at the Royal London hospital as a senior physiotherapist in paediatric medicine before taking up a position at Guy's and St. Thomas' NHS Foundation Trust as a senior physiotherapist. Here he worked in the community, within elderly care medicine, A&E and the general medical wards.
Kristopher's passion for respiratory physiotherapy further developed over the next 5 years where he worked as a highly specialised physiotherapist in critical care, managing complex patients. During this time Kristopher worked on the Lane Fox Unit, medical wards, adult HDU, adult ICU and head & neck. Here he gained extensive knowledge and skills in the assessment and management of both ventilated and non-ventilated adults. Kristopher was also seconded to the Patient at Risk Team where his advanced assessment skills and management of the acutely unwell adult were further enhanced.
In 2008 Kristopher took up a position to lead the COPD Outreach team at Guy's and St.Thomas' NHS Foundation. Here Kristopher developed extensive expertise the in assessment and management of patients with COPD, with particular focus on admission avoidance and early supported discharge. As part of a wider Integrated Respiratory Team, Kristopher also supported the asthma service, and the oxygen and pulmonary rehabilitation teams. Kristopher was part of a team winning a BTS IMPRESS award.
In 2011 Kristopher completed his Masters degree in physiotherapy at the University of Brighton. His research dissertation investigated the use of non-invasive ventilation during the exercise component of pulmonary rehabilitation in patients with COPD. Kristopher has also held committee membership for the ACPRC as the chronic disease champion (2011-2013) and for the British Lung Foundation (2010-2013). Kristopher has had a keen interest in education and has lectured for both undergraduate and post-graduate students at Kings College London in physiotherapy, nursing and pharmacy programmes. Kristopher has also been actively involved in teaching his physiotherapy and medical colleagues.
Kristopher left Guy's and St. Thomas' NHS Foundation Trust in 2014 and now works privately, treating patients in East Kent. Kristopher is excited to work as an associate with the highly knowledgeable and professional team at RespiriCare and to be part of their outstanding service.
Vikki Knowles
Associate
Respiratory Nurse Consultant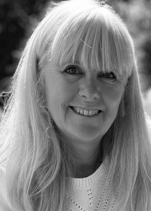 Vikki is currently working as an Independent respiratory nurse consultant supporting primary care across Waverly and also providing respiratory education with Respiricare Ltd. Prior to this she was employed by Guildford and Waverley CCG, as a Respiratory Nurse Consultant within the medicines management team leading on respiratory from 2014-2020. Vikki's role was to guide the CCG on prescribing decisions and support development of local pathways of care in line with national guidance for patients with respiratory conditions and provide respiratory education across the CCG. This entailed working closely with primary care colleagues and running additional educational sessions for respiratory interested HCPs, working with Kent Surrey and Sussex AHSN to develop an affordable solution for meeting the standards of the National Register for quality assured spirometry. Prior to working with the CCG Vikki was Clinical Lead for the Community Respiratory Service across West Surrey and supported the development of the Integrated Respiratory service across the CCG.
Vikki is a member of the Policy and Education committee of PCRS-UK and previously sat on the Executive board. She represented primary care interests in the development of the British Thoracic Society Home Oxygen Guidelines, published in 2016 and contributed to the Home Oxygen Quality Standards published in 2017.
Natalie Hilliard
Associate
BSc(Hons) Physio
Specialist Physiotherapist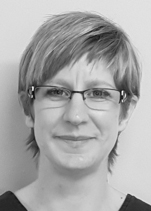 Natalie qualified from the University of Hertfordshire in 2005, with a 1st class BSc (Hons) degree in Physiotherapy. Prior to this she achieved a BSc (Hons) in Sports Science from Brunel University.
Initially, Natalie started her career in long-term complex neurology and went on to establish and manage a team of therapists in a large specialist neurological nursing home, developing therapy services for people with complex needs, such as those with long-term tracheostomies and needing ventilatory support. Patients were supported by the outreach services from major rehabilitation units, such as the Regional Rehabilitation Unit at Northwick Park Hospital and the Lane Fox Unit at Guy's and St Thomas's Hospital, London. Working in this field enabled Natalie to gain experience working closely with families, carers, patients, and the wider outreach MDT.
After 7 years, Natalie went on to work in private practice as a self-employed Physiotherapist, which she has done ever since. She worked in the community and within various MSK clinics, treating a wide range of patients. Five years ago, she then met a friend with severe Myalgic Encephalomyelitis (a multi-system, post-viral illness) and realised how much the Physiotherapy profession were unaware of advances in biomedical research in this complex neurological condition. She began to see patients with ME within her private practice and also co-founded 'Physios For ME', along with four other Physiotherapists. The aim of 'Physios For ME' is to educate Physiotherapists about ME and to advance treatment approaches for people with ME by undertaking research. Natalie is also a member of the UK CFS/M.E. Research Collaborative Medical Education Group which aims to educate health professionals about ME.
In the last 6 months, with the over-lap of symptoms between ME and people now struggling with long-covid (both are post-viral illnesses), Natalie has been supporting many people with long-covid in her private practice. Recently, Natalie joined forces with RespiriCare to run long-covid recovery programmes with RespiriCare's specialist respiratory physiotherapists. It has been a huge privilege for Natalie to work with the team at RespiriCare and to help these patients who are struggling with many symptoms, such as fatigue, shortness of breath and brain fog. Natalie's role within the team is to support patients with fatigue/energy management as fatigue is one of the primary symptoms of 'long-covid'.
Simone Johnson

Administration Lead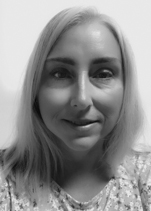 Simone works at Respiricare Limited as the Administration Lead. She shares her time between working for Respiricare two days a week and working in the NHS for the remaining time. Simone has been working for the last 8 years as a Senior Healthcare Assistant for the NHS (NELFT) in the Long Term Conditions service. She works across the Cardiac and Diabetes teams, but her work primarily centres on delivering care to respiratory patients and she is an integral part of the Pulmonary Rehabilitation COPD team in Barking & Dagenham.
Most of her time is spent assisting in delivering a rolling Pulmonary Rehabilitation Programme which involves providing educational information that can improve the well-being of people who have a chronic lung condition. Simone also carries out clinical procedures such as capillary blood gases, ambulatory walk tests, spirometry and clinical observations and ensures the respiratory nurses in the weekly oxygen clinics are supported within their practice as well as visiting patients in their own homes.
Simone also worked as a Healthcare Assistant at a local GP practice for 3 years supporting the Nursing team.
She has vast experience with administrative work spending 18 years as a Local Government Office for Redbridge Council.
Stella Jane
Associate
Assistant Physiotherapist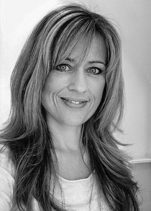 After four years working for Age UK, in Sevenoaks and Tonbridge, Stella joins our team as a Rehabilitation Assistant with a wealth of experience working with vulnerable elderly clients. As an Independent Living Support Worker Stella became a trusted companion to many elderly clients who she spent quality time with in their own homes, assisting with various tasks which enabled them to continue living as independently as possible. During the many hours spent with her clients, Stella has gained an understanding of just how challenging life can be in our later years, reinforcing the importance of adopting and maintaining a healthy lifestyle.
Deciding to face her own worsening health issues as Stella approached her 40th birthday, she resolved to adopt a healthier lifestyle with good nutrition and regular exercise. In doing so she has transformed her own life by losing an incredible 8 stone in weight. With her life-transforming story being published in the national press, Stella has inspired many others to take that step towards a healthier way of life.
Stella has developed a great passion for nutrition and exercise and together with her experience with vulnerable adults, is keen to apply all she has learned in assisting with pulmonary rehabilitation as she works alongside the highly experienced team at Respiricare Ltd.
Samantha Cook
Associate
Rehabilitation Assistant Practitioner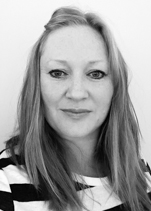 Sam's career in physiotherapy started in 2001, when she started working as an assistant at St Bart's Hospital, Rochester in rehabilitation and neurology.
Although Sam then left physiotherapy and pursued a career in Sales and Marketing, her true passion was always physiotherapy, so she made the decision to return and work at Medway Maritime Hospital about 7 years ago.
Since returning, Sam worked in different areas of the hospital as part of the therapy team covering Medical, Orthopaedics, Women's health, Surgical and Vascular. After completing a number of courses including a level 3 NVQ in Allied Health Care Support and Assessor training, Sam was able to support her peers and colleagues with their CPD and NVQs. After being promoted to a Therapy Assistant Practitioner in critical care, Sam worked for 3 years and was given an opportunity alongside the Specialist Physiotherapist, the Consultant Physiotherapist and another assistant to head up an early mobilisation project.
At the beginning of September 2019, Sam decided it was time to take on a new challenge and explore a new role in Pulmonary Rehabilitation in the community environment with Respiricare. Sam is also a Swimming teacher in her spare time, teaching children aged between 3-10, sending them off on their swimming journey and teaching this very valuable life skill. Sam loves being part of the patient's journey at Respiricare and supporting the positive impact that we all strive for.
Local Policies